Building software? So Many Options that you could never make an honest attempt at properly evaluating what technologies to use?
Here is how you can use SMOSLT to help you evaluate thousands of combinations of options that would be too big to stuff in your brain at one time:
Please read advisory at bottom before taking this alpha software seriously.


This 8 minute video is probably the easiest way to understand what SMOSLT does, and it's current status:


If this seems like it might be attractive for you, here are the basic setup steps you'd have to do. Much of this can go pretty quickly, as the video demonstrates.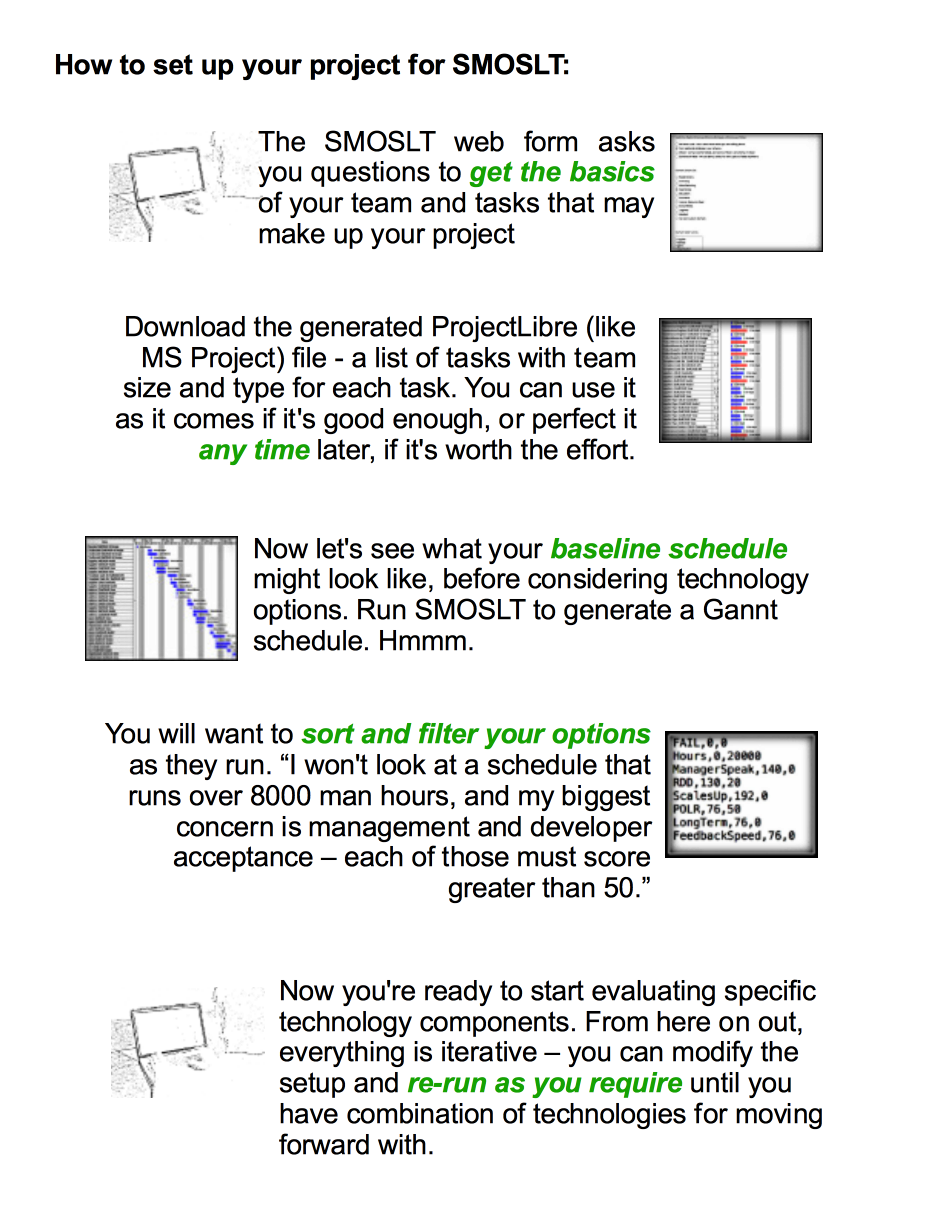 Once you get set up, the time consuming part is scoring the options you are considering.
Think you're done? Not even! It's time do deal with the push-back!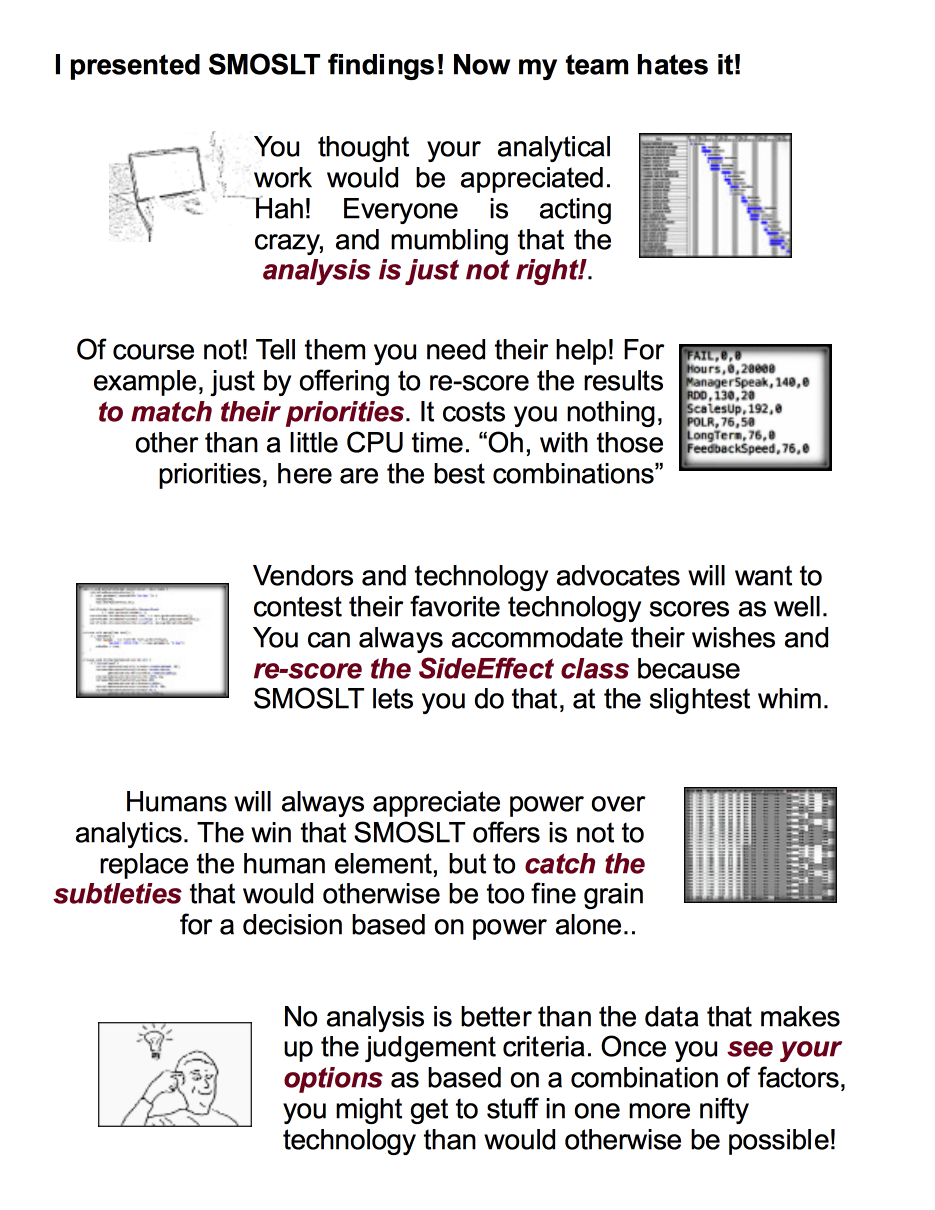 Still interested?
Setup documentation [no link yet]
Scoring documentation [no link yet]
Run documentation [no link yet]
FAQ [no link yet]
January 2015: SMOSLT does work end to end as the video will demonstrate, but still lacks valid scoring modules for the technology components such as databases and build systems that would make up a valid result. SMOSLT needs a democratically driven, web based UI for it's scoring data. We'll attack this next. The initial project generator is also a bit course grain, and ignores some of the inventory questions, so you may also be doing more changes by hand inside your generated boilerplate project.


SMOSLT is a demonstration project by Pete Carapetyan of dataFundamentals.com
It is not commercial software, and is not intended to ever become commercial software.

For more about why we do this kind of work, see http://datafundamentals.com/df.lab